Relay module

The module is designed for switching 12  light circuits, 6 blinds, shutters or sliding motorized gates.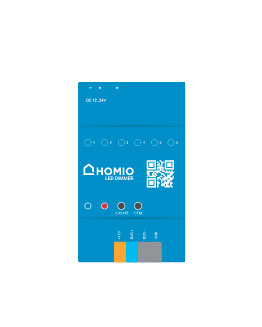 LED dimmer

The module is capable of dimming 12 and 24 volt LED strips. It is designed to control 4 white LED strips or single RGB(W) LED strip.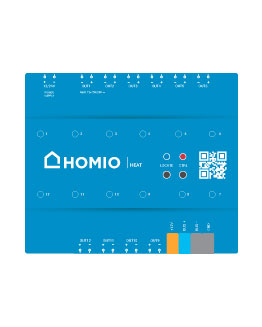 Heating module
The module is designed to control 12 electrothermal heating heads. The module is also suitable to drive power relays with control voltage up to 30V.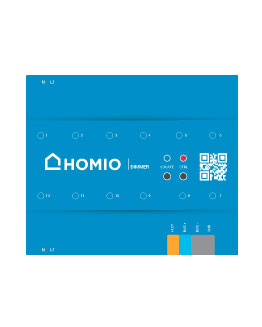 Dimmer
The dimming module allows you to control 12 independent groups of LED bulbs. Multiple dimmable bulbs can be connected to the single output channel.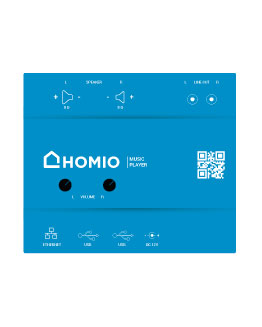 Music Zone
The module is used for sound distribution. It is capable of playing internet radios or tracks from the network storage. Multiple modules can be synced to play the same music simultaneously in multiple or all zones.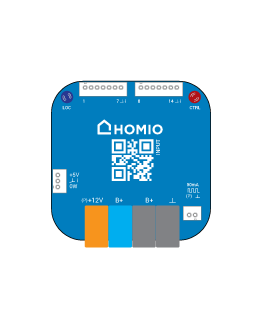 Input module
The digital input module with integrated thermostat and thermometer is installed under the power switch. The module is designed to detect button clicks. Integrated thermostat regulates the room temperature.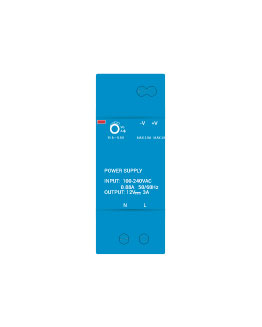 Power supply
It is used to supply bus. Power supply can be used also to power LED strips. Wattage must be chosen according to LED strip power requirements.